Variable Definitions:
Extremely Low Income: The percent of households whose incomes do not exceed 30 percent of the median family income for the Los Angeles metro area
Very Low Income: The percent of households whose incomes are between 31 and 50 percent of the median family income for the Los Angeles metro area
Low Income: The percent of households whose incomes are between 51 and 80 percent of the median family income for the Los Angeles metro area
Middle Income: The percent of households whose incomes are between 81 and 100 percent of the median family income for the Los Angeles metro area
Above Middle Income: The percent of households whose incomes exceed 100 percent of the median family income for the Los Angeles metro area
Source:
U.S. Department of Housing and Urban Development (HUD) using American Community Survey, 5-year estimates
Years Available:*
 2013, 2014, 2015, 2016, 2017, 2018, 2019
*Note: Each year of available data shown above is a 5-year estimate, or an average of data collected over a five year period. 5-year estimates are used to increase the reliability of the data at small geographies like neighborhoods and census tracts. The years shown on the NDSC map represent the final year of the five year average (e.g. "2010" represents 2006-2010 data, "2011" represents 2007-2011 data, and so on). For the most impactful comparison of data over time, the ACS recommends comparing non-overlapping years (e.g. 2010-14 with 2015-19).
Why are these variables important to measure?
Household Income Groups
Household Income Groups show what percent of households are making above or below a certain income threshold, which is based on an area's median income. Area income limits are used by the U.S. Department of Housing and Urban Development (HUD) to determine (1) which households are eligible to live in designated affordable housing units and (2) the affordability of housing units for low-income households. A housing unit is considered to be affordable if the occupants pay no more than 30% of their monthly income on housing costs.
Unlike the federal poverty line, area median income is dependent on the county or metro area in which you live. The area median income in this dataset is based on the median family income for a family of four, with the area defined as the Los Angeles-Long Beach-Glendale metro area. In 2022, the median family income for the Los Angeles metro area was $91,100.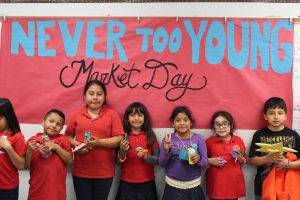 The Value of Economics Many people view economics as the specialized domain of academics and professionals, but economics can be applied to a wide swath
Read More »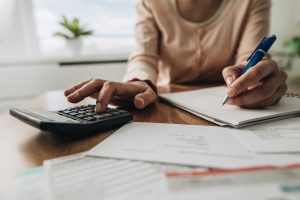 Health & Wealth Beyond genetics, many factors affect our health – some are related to personal behaviors and lifestyle choices, but others are connected to
Read More »