Variable Definitions:
Below 100% Poverty Threshold: The percentage of the population living in a family earning below 100% of the federal poverty threshold
Below 200% Poverty Threshold: The percentage of the population living in a family earning below 200% of the federal poverty threshold
Source:
American Community Survey (ACS), 5-year estimates, Table C17002
Years Available:
2010, 2011, 2012, 2013, 2014, 2015, 2016, 2017, 2018, 2019, 2020, 2021
*Note: Each year of available data shown above is a 5-year estimate, or an average of data collected over a five year period. 5-year estimates are used to increase the reliability of the data at small geographies like neighborhoods and census tracts. The years shown on the NDSC map represent the final year of the five year average (e.g. "2010" represents 2006-2010 data, "2011" represents 2007-2011 data, and so on). For the most impactful comparison of data over time, the ACS recommends comparing non-overlapping years (e.g. 2010-14 with 2015-19).
Why are these variables important to measure?
Below Poverty Threshold
The federal poverty threshold is established annually by the U.S. Census Bureau to measure the number of people in poverty. It calculates an income cutoff (or threshold) for poverty based on the number of adults and children in a household. Any household having an income below 100 percent of the threshold is considered to be in poverty.
A separate "poverty guideline" is established each year by the Department of Health and Human Services (HHS) for administrative and federal program eligibility purposes. The HHS poverty measure provides a simplified guideline based on the number of individuals in a family, regardless of their age. These guidelines apply to the 48 contiguous states and the District of Columbia (the states of Alaska and Hawaii have higher guidelines due to elevated cost of living). In 2019, the federal poverty guideline for a family of four is $25,750. 
While the two measures of poverty are very similar, the Census Bureau's poverty threshold is the measure used for this variable. In addition to being a crucial diagnostic tool for the economic well-being of a community, measuring poverty is important because it determines eligibility for various public assistance programs and services. Often, programs use 138% or 200% of the federal poverty guideline as eligibility criteria. 
Citation:
"American Community Survey and Puerto Rico Community Survey 2015 Subject Definitions." United States Census Bureau: American Community Survey, 2015. Link
Burwell, Sylvia M. "Department of Health and Human Services: Annual Update of the HHS Poverty Guidelines." Federal Register, vol. 80, no. 14, 2015, pp. 3236. Link
U.S. Department of Health and Human Services. 2019 Federal Poverty Guidelines. Link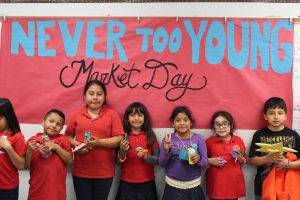 The Value of Economics Many people view economics as the specialized domain of academics and professionals, but economics can be applied to a wide swath
Read More »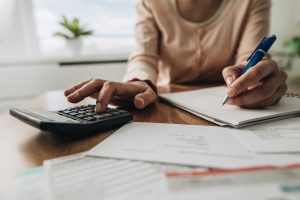 Health & Wealth Beyond genetics, many factors affect our health – some are related to personal behaviors and lifestyle choices, but others are connected to
Read More »